Alexa Integration
In this article, we will walk you through how to integrate your Flux WiFi bulb with your Amazon Echo or other Alexa enabled devices.
Step 1: Creating your Flux cloud account
In order to control you bulb with the Echo or control them remotely, you need to create a Flux cloud account.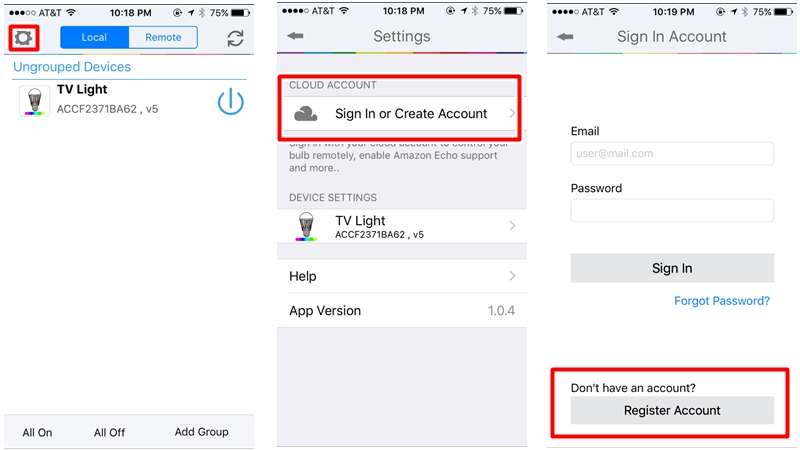 Step 2: Enable Remote Connection
Before you can connect your bulbs with Amazon Echo, your Flux WiFi bulbs needs to be enabled for remote connection.


From your Flux WiFi app, make sure you are signed into your cloud account. Then go to the settings and make sure all your Flux WiFi bulbs are enabled for remote connection and linked to your cloud account.

At this point, you can control your bulbs from anywhere in the world as long as you have an Internet connection.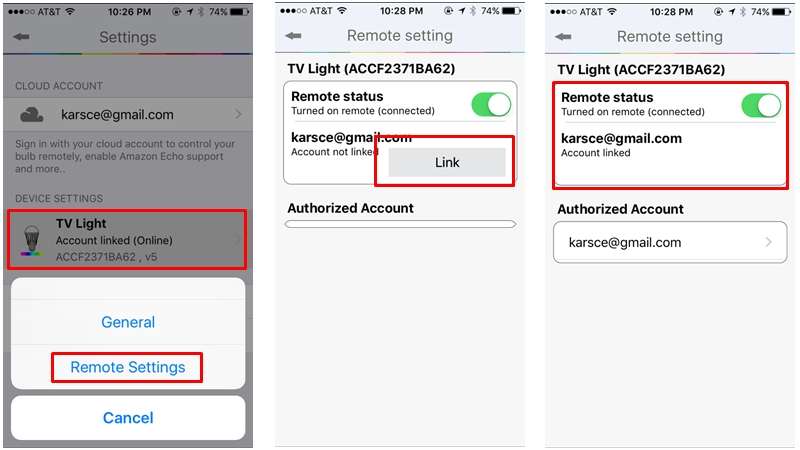 Step 3: Enable Alexa Skill
The next step is to download and enable the Alexa skill.


Open the Alexa app and under skills section, search for the "Flux WiFi" skill. Enable the skill and sign in using your Flux cloud account you used in step 1.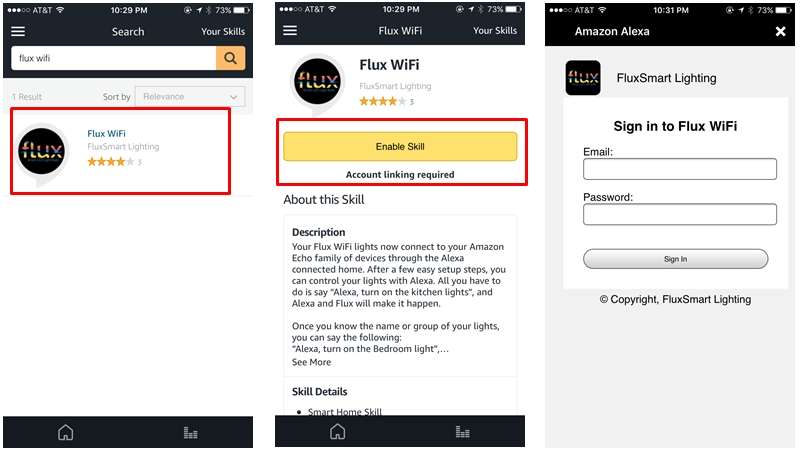 Step 4: Discovering Devices
The next step is to discover your Flux WiFi smart bulbs from the Alexa app. You can say "Alexa, discover devices". You can also go to the Smart Home section of the Alexa app and select "Discover Devices". Once Alexa has completed discovering your Flux WiFi bulbs, it will appear in the Smart Home section of the Alexa app. You can choose to optionally group your bulbs via the Alexa app.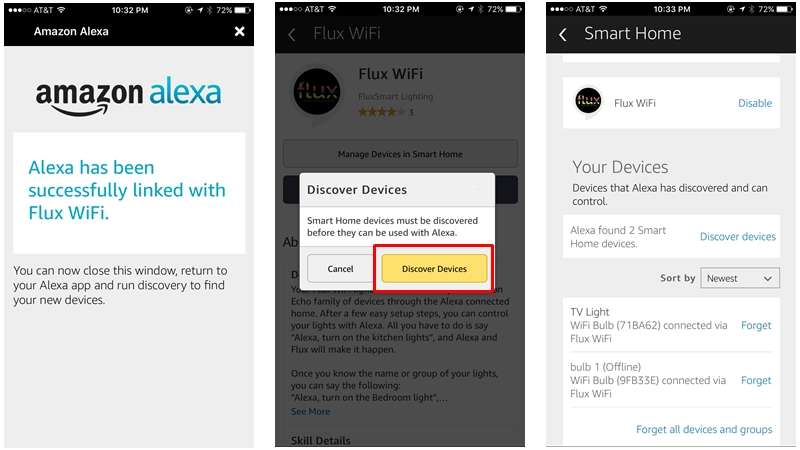 Step 5: Alexa, Create Some Magic...
At this point, you are all setup. You can now control your bulbs by issuing voice commands.

Supported Commands:
These are the list of currently supported voice commands for the Flux WiFi bulb.
Alexa, set [light name] to [0-100]%
Alexa, turn [light name] on/off
Alexa, dim/brighten [light name]
Alexa, increase/decrease [light name]
Updated (4/14/2017):
You can now set your bulb or group of bulbs to any color. Here are some commands to try:
Alexa, set [ight name] to Red
Alexa, set [light name] to daylight
Give it a try and add some color to your life.


Coming Soon...
We are working on custom skill that will support other features like scheduling timers, setting custom modes etc.
If you want to control a group of bulbs with Alexa, you will have to set up the group from within the Alexa app.

Go to the Smart Home section in the Alexa app and create a group. You will be presented with a list of bulbs or smart devices you can add to the group.

Once you have created a group, you can issue the commands with the group name and all the bulbs in the group will respond.